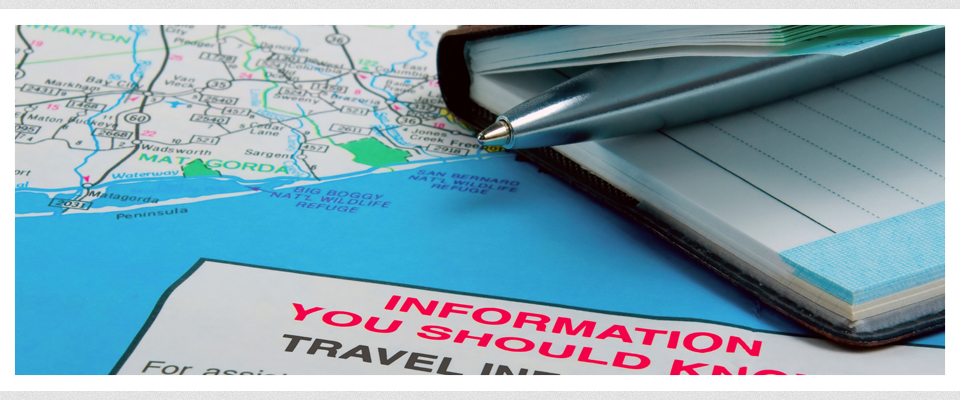 Does an NHS GP Surgery have to provide a travel service and what timescale should travellers be seen in?
CLICK to go back to FAQ menu
THE LATEST INFORMATION (written 21st March 2022, updated 24th March 2022.)
In a BMA document 'Update to the GP contract agreement 2020/21 – 2022/23 it stated at section 5.4 'Vaccinations and immunisation becomes an essential service which should be available to the whole practice population, rather than an additional service. All practices will be expected to offer all routine, pre- and post-exposure vaccinations and NHS travel vaccinations to their registered eligible population, as the overwhelming majority already do'.  See the document here There is also a page of information updated on 24th March 2022 which details the changes to the contract here and on 24th March had a very helpful video which is useful to watch.  Within this and in the letter about the contract changes, in relation to immunisation it states the following:
Limited changes to some vaccinations and immunisations:
HPV – transition from Gardasil 4 to Gardasil 9 during 2022/23. Additionally, the JCVI (Joint Committee on Vaccination and Immunisation) has advised a move from a three-dose schedule to a two-dose schedule (with doses given at least six months apart), for both those aged 15 and over, and for the national HPV MSM vaccination programme.
MMR – cessation of the 10 and 11-year-old catch-up programme along with practice participation in a national MMR campaign as per the current contractual requirement for practices to take part in one catch up campaign per year.
MenACWY Freshers programme – come to an end on 31 March 2022.
Therefore, whilst I do not profess to be an expert at all on this topic, my conclusion is that travel is still part of the GP contract, part of the Global Sum and a surgery must provide an NHS service you (the vaccines included in this are hepatitis A, typhoid, polio and cholera).  PLEASE see a BLOG I've previously written here 
The NHS patient page for immunisation including travel states the NHS travel vaccines and the private travel vaccines, although I have to say this page is not overly helpful as it states 'You should also ask if the GP practice is signed up to provide free NHS vaccinations for travel, as not all GP practices are'.  BUT this page was written 10 December 2018, was due for an update 10 December 2021 and that didn't happen.  It is to my mind displaying confusing information as it relates to a time when travel was an additional service and doesn't reflect today's situation.
The Back History (left here just now for interest and a record but much of this information is not relevant today).
The provision of vaccinations and immunisations has been an additional service in a primary care setting since 2004.  The vaccinations and immunisations that are provided as part of this service include travel vaccines provided on the NHS, but also other immunisations such as the pre school booster, MMR to male staff working in ante-natal clinics who are sero negative, rabies vaccine pre-exposure to bat handlers (note pre exposure rabies vaccine is never provided on the NHS to travellers).  A total of 2% of the global sum is allocated for additional service of vaccinations and immunisations.  The full extent of this provision is set out in Annex BA of the Statement of Financial Entitlements (SFE)5 which was published on 30 April 2012.  An amendment to this document is at http://www.dh.gov.uk/en/Publicationsandstatistics/Publications/PublicationsLegislation/DH_134301   
Important detail will be found in PART 2 from this link above and states the following:
BA.5 Contractors who offer and provide immunisations referred to in Table 2 as part of the Additional Services must have regard to –
(a) the guidance and information on vaccines and immunisations procedures set out in "Immunisaton against infectious diseases – The Green Book"; and
(b) the information on travel medicine and travel health issues provided and published by the National Travel Health Network and Centre.
Since travel health is part of this additional service, an NHS surgery does not have to provide travel health, but if it decides to opt out of these 'vaccinations and immunisations' then it needs to inform their CCG who should then be responsible for finding a provider to deliver the service instead (and the new provider be reimbursed for the work).   The RCN competency document (on page 8) states 'Therefore GP practices are contractually obliged to see patients for NHS travel requirements and should do so within a reasonable time of that appointment being requested, particularly with reference to their departure date (where practicable).  Thus an appointment and relevant immunisations should be offered to patients who are travelling – one that is within a reasonable and clinically appropriate timescale'.
To see the information on NHS Choices regarding 'travel vaccines that are usually available free on the NHS' see HERE
March 2016 
At the current time with GP surgeries under increasing pressure, a number of queries have been sent to me about methods of practice that surgeries are adopting to help them with travel health.  Some of these are totally wrong and below is a summary of some of the issues with greater explanation written below.
Q. Surgery refusing to provide travel at all as its too much work and takes too much time 
A. Unless you have formally opted out of this additional service of 'vaccinations and immunisations' you cannot do this – see below
Q. Surgery refusing to see the traveller unless they book at least 6-8 weeks prior to the departure date of their trip
A. You cannot do this – as you are paid to provide a service.  While there is no specific time set out it would seem reasonable if you have no appointments within a week or two of their departure to then direct them to a private service but every effort should be made to make patients aware (e.g. advertising in the waiting area, leaving a specific message on an ansaphone) that they need to book well in advance of their trip because of pressure on available appointments.
Q. A surgery telling the patient to go to a private travel clinic for the risk assessment (for which they will have to pay for the service in most cases) and then returning with the details of the vaccines they need to receive for the nurse to simply 'administer'.
A.  As a registered practitioner I do not see how this would be possible to do unless one had undertaken the initial travel risk assessment.  The person giving these vaccines remains professionally accountable for the administration and without any intention of being disrespectful to the assessing clinic, how would the person administering the vaccines know this had been done correctly, had it been undertaken with full knowledge of the patient medical history which is held within a GP database, but not necessarily known by the private clinic.  I would personally not be happy to follow this course of action and when the provision of the travel assessment is an NHS one, sending the traveller to a private service for it to be done at a cost is unfair.
Creative thinking in a surgery may overcome some of these problem of time constraints e.g.
Have one or two 'on the day emergency appointments ' for any nursing duty with the practice nurse which are populated on the day, as is common practice with GP emergency appointments.  Demand for nursing appointments means these gaps would always be filled.
Get the traveller to take more responsibility for finding out information so they are better informed, this would also be ideal before their appointment, or trip – see for example item no. 18, planning a malaria trip on the TOOLS page here
Within my own surgery, we have ceased to provide the private travel vaccines as capacity of our nursing hours won't allow the time.  We therefore still undertake a full travel risk assessment and manage those risks within the advice given but if a traveller needs any private travel vaccines they are now given a list of such providers and directed to make their appointment elsewhere to receive them.  Back up information resources are also given.  See 'My Travel Story' within an article I wrote for Practice Manager journal here