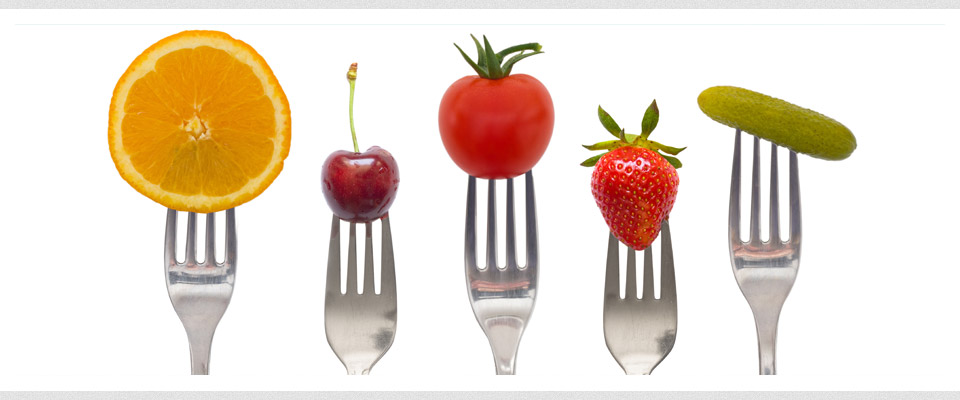 TOOLS
Over the years, I've enjoyed designing 'tools' for health care professionals to use in their daily practice – created to make the process easier.  You could download the reference items and put them into a presentation folder for easy access when the consultation is busy and time is short.  Some are provided in Word format so that you could adapt them for your own use in your workplace.  Please always make sure though that you are always using the latest version. I would ask you to read the copyright and disclaimer statements please.
1.   Travel risk assessment form (updated 21st November 2022)
This form was designed in 2012 and included in the 2012 and 2018 editions of the RCN Competency document, Travel health nursing career and competence development, RCN guidance.    The form is provided as a PDF document could be printed out and used in paper format, scanned into your computer system when completed, or you could use the suggested information on the form to build a template within your computer system at work if available. PLEASE make sure you are always usng the latest version.  Now also provided in Word, please acknowledge the source, but make clear any alterations to the original are made by you, the user and ensure this is not for commercial use.
2.   Travel risk management form (updated 20th December 2022)
This form was designed in 2012 and included in the 2012 and 2018 editions of the RCN Competency document, Travel health nursing career and competence development, RCN guidance.   Provided as a PDF document you could print it out and use in paper format, scanning into your computer system when completed, or you could use the suggested information on the form to build a template within your computer system at work if available. In April 2013, the MHRA published an FAQ document which included detail of what should be on a PSD.  This form was therefore updated in May 2013 to reflect this information. For current day details about PSDs from the NHS Specialist Pharmacy Service (SPS) see here and follow the archive link.  Also see my FAQ on the subject here.  Now also provided in Word, please acknowledge the source, but make clear any alterations to the original are made by you, the user and ensure this is not for commercial use.
3.   A guide for travel vaccines   (updated 20th April 2023)
This is a chart of the vaccines we use in a travel consultation in the UK and includes the schedules, age groups for use and the general principles of when to boost. The chart should always be used in conjunction with other reference sources, for example the Public Health England and Department of Health Green Book,  current British National Formulary and the details of the Summary of Product Characteristics (SmPCs) on the Electronic Medicines Compendium website.  Further details can be found on the individual pharmaceutical company websites for their individual vaccines.
4.   General travel health advice leaflet  (Updated August 2023)
This is a copy of the leaflet that could be used for your travellers – it covers the basics of general travel advice.  In addition, you may want to provide any specialist advice from the TravelHealthPro and TRAVAX websites.  Please always check you are using the latest version and read the leaflet in its entirety to ensure you are happy with its content.  I have also posted this leaflet as a PDF on my Travel Advice Resources page which you could also direct them to.  Under Key Important Advice, go to 'General Advice Leaflet.  See here.
5.   Post vaccination advice letter  (updated July 2016)
I provide my travellers with a letter outlining the basic general advice post vaccination.  This is in addition to a Patient Information Leaflet written by the vaccine manufacturer, that may be given to your patient.  This letter is written as a Word document so that you could then enter your surgery details to personalise it to your workplace.  Please always check you are using the latest version and read the leaflet in its entirety to ensure you are happy with its content.
6.   Malaria Prevention Advice Information Display Booklet –  please note this item is being updated (November 2023)

It's intended that you print this out and place the pages in a presentation folder, allowing travellers to read it before they are seen in the consultation. Time is always of the essence and so if they can review the basic advice of Awareness of Risk, Bite Prevention, Diagnosis, symptoms and what to do if they experience them, it is hoped that you could then spend more of your consultation time discussing the malaria tablet options and deciding with your traveller what chemoprophylaxis is best for them. Many either keep this booklet in the waiting room, or alternatively get the reception staff to hand it to the traveller to read when while waiting to be called for their appointment.  If you have a television screen in the waiting room, then it could be used to be displayed as a rolling presentation.
7.   Malaria chemoprophylaxis chart  (updated November 2023)
A reference guide chart to some of the key facts on malaria chemoprophylaxis used in the UK.  This includes the generic and trade names of the drugs, their available format, the most common side effects, dosage and timing of administration and duration of prescribing and the more detailed chart, much more.  Users are advised they must use this charts in conjunction with national resources such as the UK Malaria Guidelines, the BNF and SPC.  Please check frequently that you are always using the latest version.  It is better to use this chart online so that you can access the many hyperlinks that have been included to useful resources.
8.  Helpline Contact Details for Complex Travel Health Queries
This is a simple  list of telephone numbers and e mail details to help you contact the official services for complex travel health queries.  An additional space extending over to a second page has been left for you to add your own favourites resources as well.  Updated May 2022.
This is a letter you could adapt to suit your needs. It is written with VFR travellers in mind who may present late, but equally could be changed to address all last minute travellers.  The concept is to have a supply of the letter printed and readily available to give to potential travellers at other opportunistic consultations, e.g. new registration checks, child immunisation sessions, asthma and diabetes clinics etc.  This would be a useful way of reminding your patients of the need to book an appointment well in advance of their departure date.
10.  Last minute traveller poster
This simple poster is intended to be printed in its original size of A4 (or if you have the facility to increase to A3 size) then post up perhaps in the waiting room of your surgery.  Its aim is to make patients aware that you don't have last minute appointments for travel and they should try to book well in advance of their departure date.
11.  Travel and Sexual Health leaflet and other tools 
An article and information leaflet was written by Dr Caroline Turner for the Spring/Summer 2012 edition of Emporiatrics (the magazine of the Faculty of Travel Medicine) on travel and sexual health.  To see the entire publication click here but to download a copy of the leaflet designed to be given to a traveller just click here or on the title of this posting above.  Marie Stopes International have also produced some A4 Wilbert posters promoting safe sex – they have an element of fun in each to help you get the message accross.  To see click on the titles here:  Oops; On me head; Talk to the hand; Raining men and Spots.
12a.  Vaccine Stock Management spreadsheet in Excel format for Travel Vaccines
12b.  Vaccine Stock Management spreadsheet in Excel format for National Programme Vaccines
I've discussed information from the updated Chapter 3 of the Green Book over the past few months when teaching about the need for a stock management system – see page 24/25 from here.  So I have created two Excel books – one for travel vaccines and one for vaccines in the National programme.  For the travel vaccine portfolio I included ALL travel vaccines available in August 2017 (thanks to Sam Howard for showing me the trick of hyperlinking the pages quickly on the right hand side!). For the National programme I've listed them in order of administration according to age.
13.   Emergency Standby Treatment Traveller Information Leaflet
The information in this leaflet has been taken directly from the PHE Guidelines for malaria prevention in travellers from the UK, which was published online on 22.08.13 – see here.  The leaflet information within the guideline document was available for users to copy and paste into their own leaflet, so I have simply provided this without you having to do the work!  Emergency Standby Treatment is not utilised so often in a travel consultation in primary care so if this is something you know little of, please ensure you read the UK Malaria Guidelines thoroughly.
14.   Bravery Certificates for Young Children
I've made some bravery certificates to use when you're vaccinating small children and created them so there is minimal writing to do when filling them out.  There's a selection to chose from, but please read this document – click on 'Explanation of the different bravery certificates' and then download the individual certificate you chose to use.   As described in the document, they are:   A  B  C  D  E  F  G  H  J  K  Have fun, I did making them!
And now I've made some certificates in black and white (well mostly!) for those of you without colour printers.  The children could possibly colour these in!  Again I've made then with limited need to write much, thus saving you time.  See all 10 designs in 1 here.  Then individually, download teddy bear, owl 1, owl 2, zebra, robot, tiger, cat, smiley face and flower, police car and penguin.
15.  Travel Vaccine Record Sheet  or download as a word file (updated June 2017 – important, please read detail below here)
I've had recent difficulty in obtaining travel vaccine record cards so have made a record sheet of my own!  The intention was to create it in a format that took as little documentation as possible so I've included the length of protection in many instances, a simple code format for entry of the vaccine used, facility to put just one signature to save time etc. Sections regarding hepatitis B vaccines need further detail adding because there are so many options for courses. Not all vaccines are included as there wasn't room on the one page, but the most commmonly used vaccines given in practice are and there is some space to add in extra vaccines if needed. Yellow fever vaccine must be recorded on the official ICVP booklet as should polio for some destinations at the current time.  You could put your surgery details in the top right hand corner and save the document for future use perhaps.   This form can be completed on the computer by just entering the detail in the grey boxes where appropriate, then either printing it off or sending to your traveller by e mail.  Aternatively you could just print off then complete manually.  N.B. when you print it out, none of the grey boxes on the form show.
16.   Poster regarding potential rabies exposure
If a patient of yours had travelled abroad and telephoned the GP surgery regarding concerns over a potential rabies exposure, would the person taking this call know what to do?  I've created a simple poster to ensure this person acts on the problem appropriately.  It gives no clinical advice, this is something the healthcare professional should know about.
17.  Planning a complex itinerary
This is a simple form to possibly help you plan out a complex itinerary.  It provides an opportunity to summarise the trip, document the recommendations taken from the online database and then plan out the vaccine schedule if the timeframe is quite tight.  Sometimes putting this information down on paper, can 'unravel' a task that might initially seem overwhelming.
This is an information leaflet for a traveller who may be going to travel to a malarious area but isn't too sure exactly where he/she is going.  It leads the traveller to resources to review the malaria risk and suggests further learning
19.  Travel Consultation Protocol  (sample for adaptation)
This is a word document to provide guidance to developing your own travel consultation be in in a clinic situation or if you see your travellers opportunistically.  It will need to have additional information added and always check the resources etc are up to date.
20. Rabies Prevention Advice Booklet to Use in a Consultation
Last year I published a video about rabies prevention which is posted on the rabies page in 'HELP' and on the Traveller Advice Resources page.  Sometimes within the consultation there isn't suffiicient time to play the whole video so I use this booklet (click on the link by no 20 above) to start the initial educational process with my traveller, then I ask them to go home and watch the video on the patient resource page.  I'm finding it helps them to understand more and take the issue regarding rabies risk and considering vaccination more seriously.
21.  Administering chemoprophylaxis to children
This is a simple chart that could be used to explain how to administer malaria chemoprophylaxis by cutting the tablets, crushing them and then mixing with a little honey, jam etc.  A pill cutter is illustrated to show how tablets can be cut up more accurately.  These are easily available from chemist shops and online.  The wording on the chart is taken directly from the UK Malaria Guidelines.  Click HERE also to obtain the chart of children's doses of chemoprophylaxis which has been developed by NaTHNaC.
22. Vaccine Manufacturers for the travel vaccines 
Don't forget all the details of the vaccine manufacturers are also on this page here!
23.  Practical aspects of bite prevention booklet
This is a visual aid to help you explain the importance of mosquito bite prevention for travellers.  It can also be found on other pages e.g. the malaria page in Help and is also on the Traveller Resources page for them to view after your consultation.
24. MMR and travel abroad   (March 2022)
This is a simple poster to highlight the risk of MMR in relation to travel abroad.  It was originally made in April 2018 when there were outbreaks of measles in Europe.   However the risk is global and all travellers should be protected.   Travellers to Europe especially rarely attend a travel appointment for advice, however, they may take notice of the poster while sitting in a waiting room. Here's also a general leaflet for MMR for all age groups, although nothing about travel was mentioned.
25. Malaria Tablet Leaflets – PLEASE read the section below (November 2023)
I've made malaria tablet leaflets with malaria prevention advice on the reverse.  These are available for you to give to your travellers after discussion regarding the preferred option for their trip.  The leaflets cannot be altered but you could perhaps print your practice stamp on the top right and if you charge for a private prescription then you could write this cost in.  It takes time for a prescription to be prepared and in my own clinical practice I would now steer a traveller to get their malaria tablets from a pharmacy or possibly online AFTER I had discussed the advice.  I've also written a leaflet for when no malaria tablets need to be taken (except in exceptional circumstances – see the 'Malaria' section of the country specific information on TravelHealthPro), but there is still a risk of malaria at the destination – please make sure you read the text thoroughly.  Leaflets available are for:
Please note, permission was gained to use the MHRA logo.  Details about this feature are on the leaflets but also here which you could choose to print off as a poster to show, and on the Traveller Resources page under Useful Tips entitled 'Tips on buying malaria tablets online'.
26.COVID-19 and Travelling Abroad leaflet (August 2023)
This is a brief one page leaflet to help your travellers take responsibility for their travel arrangements in relation to COVID-19.  It provides links to the key websites that will help them.  Because COVID-19 plans are changing often, please make sure you're always using the latest version – this would be your responsibility.  See my copyright and disclaimer.